£23,500.00
68 reg.
Ford Transit 350
L3 H3 130ps Euro 6
ULEZ COMPLIANT
14,000 miles
New GAH A300F freeze system
New GRP insulation
Freeze & chill operation
Side loading door
Complete vehicle specification upon request
Competitive rates of finance available
Share this Van
In years gone by, the Transit also relied heavily on its marketplace in its largest sizes to retain its number one spot among UK businesses. This is no longer true-and it's known to Ford for a long time. Hence the effort made to enhance this two-ton version of the sixth generation, with an upgrade programme now completed by adding the Eco Blue diesel engines powering this updated model. Now that these systems are in service, with mild hybrid technology and higher payloads, it's hard to see a lot of a chink in the armoury of this Ford: it's definitely the large LCV that you only need to remember if you're buying in this market. New Eco Blue diesel technology (which can also be used in 48-volt mild hybrid form now) brings Ford back on track when it comes to performance returns in the large-van segment-and not early.
The 2.0-liter Ford Eco Blue engine is offered under the bonnet in power ratings of 105PS, 130PS, 170PS and 185PS, each of which provides higher strength and torque compared to the previous. Increased low-end pulling power-at 1.250rpm with 20 percent more torque-offers more versatile and responsive performance in daily driving. As an additional option for front-wheel-drive and rear-wheel – drive transit vehicles, Eco Blue Hybrid 48-volt mild-hybrid diesel powertrain technology is now available. In addition to the six-speed automatic gearbox currently found on front wheel drive models, rear wheel drive transits are also found with a new 10-speed automatic transmission incorporating Adaptive Shift Scheduling, which can be used to determine different driving styles to improve gear shift timing.
Body type permutations are enormous. Ford will sell you, as well as the standard van frame, a double cab-in-box, a Kombi, a chassis cab, and a minibus. Overall, Transit drivers continue to be able to choose from a number of over 450 core models, like front-wheel drive, rear-wheel drive and all-wheel drive drivelines, including a low-height Skeletal frame.
Three separate wheelbases are offered here: L2 (Medium), L3 (Long) and L4 (Long Extended). Two roof heights are available, too: H2 (Medium Roof) and H3 (High Roof). Ford offers three types of trim: Chief, Theme, and Limited. Extra camera protection kit is now available throughout the range and the company also provides the new on-board FordPass Link modem technology so that this van's cab can act entirely as a mobile office.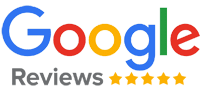 Taywell Ice Creams now only purchases new vehicles from Glacier Vehicles, rather than any other company, as the service and prices given to us have been excellent. Delivery times promised have always been kept and prices have been totally transparent...

I've been working with Glacier Vehicles for a number of years. I wouldn't use anyone else. Highly recommended

I've been working closely with Glacier Vehicles for over a year. Nothing but positive things to say.

Great service... very nice guy I'm happy to say Rob and his team have looked after us once again. It's always an easy process from start to finish

I live on the shetland islands, so glacier vehicles depot is almost a thousand miles away, so I had to put a lot of trust and faith in glacier vehicles that my van would be delivered to Aberdeen on time as the turn around schedule was tight however i...

We have been using Glacier Vehicles for the past two years and have now bought 5 vans off them. Every time we have been so impressed with the level of service we have received. Rob has always been incredibly helpful. We have also found them to be the...

We've purchased a number of fridge vans from Glacier Vehicles over the years and, having just taken delivery of two further vehicles in November, I'm happy to say Rob and his team have looked after us once again. It's always an easy process from star...

Great service all round from getting quotes to van being delivered. A big thank you to Rob and his team. Very helpful and efficient service and would strongly recommend to anyone looking for a vehicle.

Rob has been a pleasure to deal with every time we have used Glacier Vehicles. We have had many vans from them in the past. The one time we did have a problem Rob dealt with the problem quickly and professionally. We will continue to use Glacier Vehi...

I have used Rob at Glacier for all of my chilled/frozen purchases over the last 5 years. I have gone back to Glacier each time for the excellent customer care, communication, and 'nothing is too much trouble' approach. I could not recommend them more...

From start to finish Rob was quick and professional from qouting to supplying our new vehicle is an amazing asset to our business. Thank you for delivering the goods so we can continue to do so.

I was looking for Chiller Van i got Glacier Vehicles when search on google excellent customer service and communication