£18,250.00
66 reg.
Peugeot Boxer
L2 H2 333
24,000 miles
New GAH A300F freeze system
New 75mm styrofoam GRP insulation
Freeze & chill operation
Side loading door
Complete vehicle specification upon request
Competitive rates of finance available
Share this Van
The Boxer range is wide and varied, offering a variety of panel van payload capacities ranging from 1,125 kg to 1,570 kg for operators. Load volumes range from 8 cubic metres in model L1 H1 (short wheelbase, low roof) to 17 cubic metres in version L4 H3 (extra-long wheelbase, high roof). Peugeot offers the regular mix of chassis cabs, tippers, drop-side trucks and crew cabs, along with the panel vans, that can be customised to operator needs. There's a range of S, Professional, Grip and Asphalt trim levels, depending on which model you 're looking for.
Active Safety Brake is an automatic emergency braking mechanism that turns on when an imminent collision is detected. The camera and the radar sense object which are stationary or moving. When the driver either fails to brake or if the braking is inadequate, the machine will apply the brakes on the driver's behalf. It helps to prevent an impact if you're travelling at less than 30 km / h or by reducing the impact speed to reduce the severity of any collision.
A side load sliding door is standard, and a second offside sliding door is an alternative. The doors open at the back as usual up to 180 degrees and the Peugeot provides 260 degrees of rear door opening on the options list. Central locking is standard, making the van easier to load and unload.
A 2.2 BlueHDi diesel added in 120 and 140 guises was seen in the most recent update to the Boxer. These have 118bhp and 138bhp correspondingly and come fitted with a manual six-speed gearbox. As with the standard-fit stop / start system, this boosts performance. There is no automatic gearbox option but as standard, the Grip model adds hill descent control, toughened suspension, body safety and all-season tyres.
As standard, both Boxers are fitted with an immobiliser, while the Professional model is fitted with an alarm-as well as cruise control with a speed limiter to make it easier to avoid reaching the legal limit. As standard, a driver's airbag is fitted with the passenger airbag option (which can be deactivated with a key), side airbags, and curtain airbags. The seat belts with three points are fitted with pre-tensioners and load limiters. The door locks can be worked individually with the key fob being able to open only the doors of the cab or open only the doors of the load space or unlock all doors. Traditional deadlocks often mean that the door cannot be opened through the interior door handle even if a window is broken. Often standard are electronic stability control, and hands-free Bluetooth telephone communication. But the Boxer is too old to be provided with many of the new active safety aids which are beginning to appear in the van world such as blindspot monitors and lane-keeping aid. Nonetheless, autonomous emergency braking and lane departure warning have been made optional on the heaviest 4.0-ton gross vehicle weight models and are available on the rest of the range as options.
The Boxer drives well enough from one of the highest driving positions of any van currently for sale, with light, well-positioned controls, and good visibility from the front. The ride quality is passable but compared to newer rivals the Boxer shows its age, with more bounce when unloaded, and more body roll in corners compared to vans like the VW Crafter. The steering wheel has a number of height adjustments and the driving position is generally fine, while other rivals like the Mercedes Sprinter and Volkswagen Crafter offer more comfortable seats.11Cab and Interior. The Boxer cab provides plenty of storage space, including two wide glove boxes, one at the middle of the dashboard and the other at the passenger side's normal location. The dash moulding provides a range of additional storage options on top of the dashboard plus there are wide door bins, under-seat storage space, and above the windscreen shelf. A dual passenger seat is standard, with the option of a single passenger seat as no-cost. The dual seat has a pull-down tabletop in middle seat back for paperwork completion. Both models are fitted with DAB radio with Bluetooth and USB inputs, and electric heated door mirrors and deadlocks. The Professional trim level includes cruise control, manual satellite navigation and air conditioning.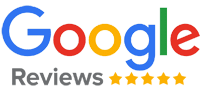 Taywell Ice Creams now only purchases new vehicles from Glacier Vehicles, rather than any other company, as the service and prices given to us have been excellent. Delivery times promised have always been kept and prices have been totally transparent...

I've been working with Glacier Vehicles for a number of years. I wouldn't use anyone else. Highly recommended

I've been working closely with Glacier Vehicles for over a year. Nothing but positive things to say.

Great service... very nice guy I'm happy to say Rob and his team have looked after us once again. It's always an easy process from start to finish

I live on the shetland islands, so glacier vehicles depot is almost a thousand miles away, so I had to put a lot of trust and faith in glacier vehicles that my van would be delivered to Aberdeen on time as the turn around schedule was tight however i...

We have been using Glacier Vehicles for the past two years and have now bought 5 vans off them. Every time we have been so impressed with the level of service we have received. Rob has always been incredibly helpful. We have also found them to be the...

We've purchased a number of fridge vans from Glacier Vehicles over the years and, having just taken delivery of two further vehicles in November, I'm happy to say Rob and his team have looked after us once again. It's always an easy process from star...

Great service all round from getting quotes to van being delivered. A big thank you to Rob and his team. Very helpful and efficient service and would strongly recommend to anyone looking for a vehicle.

Rob has been a pleasure to deal with every time we have used Glacier Vehicles. We have had many vans from them in the past. The one time we did have a problem Rob dealt with the problem quickly and professionally. We will continue to use Glacier Vehi...

I have used Rob at Glacier for all of my chilled/frozen purchases over the last 5 years. I have gone back to Glacier each time for the excellent customer care, communication, and 'nothing is too much trouble' approach. I could not recommend them more...

From start to finish Rob was quick and professional from qouting to supplying our new vehicle is an amazing asset to our business. Thank you for delivering the goods so we can continue to do so.

I was looking for Chiller Van i got Glacier Vehicles when search on google excellent customer service and communication