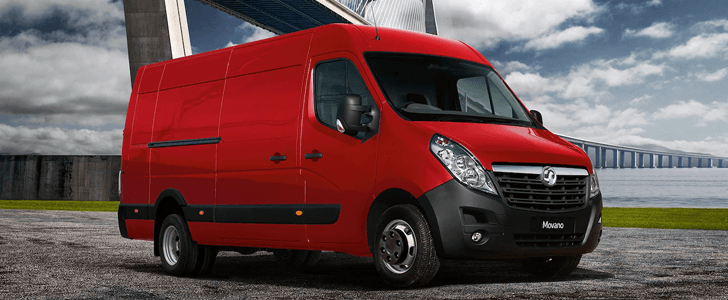 GM is releasing a vehicle location app. Now, car owners are notified any time their vehicle enters or leaves a preset area. GM aims to give users "peace of mind in a variety of different drive-related scenarios" with this new feature.
This 'vehicle locate' service is being made available to those who own 2012-model or newer Cadillacs, GMCs, Buicks and Chevrolets in Canada, the US and Mexico.
Upgrade from the family link service
The vehicle locate app replaces the family link service that was a solely web-based service that let you view the vehicle's exact location online. It was powered by the company's in-vehicle safety system – OnStar. It was designed, primarily, to check in on new drivers and teens to ensure their safety.
With the vehicle locate app, car owners can set up a boundary area or a 'geofence' that can go up to a 30 km radius. The boundary can be pinpointed exactly to an exact address as well. Car owners can choose to have alerts sent out to up to ten people of their choice. So every time the car enters or leaves that pre-set radius, the selected people will receive a notification via text message. However, these selected people will also have to opt in to receive these alerts.
The company hopes to help owners monitor their cars more closely with this feature. It can come in handy when friends or other family members are driving the vehicle and notify car owners when the vehicle is getting closer to home.
This Vehicle Locate App feature comes as a part of a paid plan for people who bought their vehicles before May 1, 2018. For those who bought their cars on or after that date, it is part of a 'Remote Access' plan which starts at UD$14.99/month. This plan also gives owners features like a remote-controlled key fob so they can start and stop their car without being in the vicinity of the car. They can also lock, unlock and can troubleshoot issues that drivers commonly experience.
More than just a theft deterrent
Car accidents are been a leading cause of death in teens. GM originally began discussing the idea of text message alerts to help parents ensure that their children were safe. The initial idea was to monitor teen drivers via OnStar. However, the vehicle locate app is easier and also has broader implications.
Are there alternatives?
While vehicle tracking has been around for a long time, it's primarily used by businesses to track staff. It has required installation of the tracking unit, a paid subscription model, and an internet-based platform for viewing the information, usually by the employer.
Other devices, such as the Brickhouse Spark Nano are viable alternatives. There are, however, limitations. The device needs recharging. While the battery lasts for 15 days on standby and eight hours of tracking, if you're serious about using this as an anti-theft device, you'll be charging it with painful regularity.
Using a device such as a Tile has limitations too. While it has one year of unlimited finding, it's not a tracker- it will just show you where the car is at that point in time. It also only has a 90m range, so if your car has been stolen, you will have no chance of finding it unless someone else with the Tile app running happens to walk within range of the Tile device.
The Mileage Ace Pro is a GPS tracker that costs about US$200 to buy. It uses a lithium polymer battery which requires charging. And, there's a monthly fee of US$12.99 plus US$0.19 a day for cell data. That's about $20 a month on top of the initial purchase.
Car tracking apps becoming more common
As the technology becomes available, more car manufacturers will start including car tracking devices as a matter of course. As part of the car construction, the need for charging a device is removed, and the app service is easily affordable.
For peace of mind, lower insurance premiums (visit www.ami.co.nz/car-insurance) and a great deterrent to thieves, this technology is becoming more popular, and GM is leading the way.